Friday, September 06, 2019
The nation's thriving distributed generation market is flying, as was evident at last week's Intersolar South America trade show. The sector seems unconcerned by mooted changes to net metering incentives in the new year and when even an environmental non-believer like President Bolsonaro is on side, it is difficult to be pessimistic.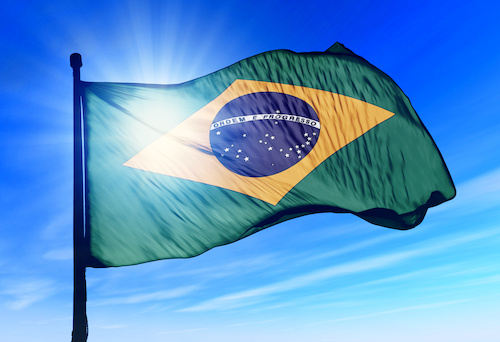 That Brazil is experiencing a solar boom was very much evident at Intersolar South America, held in Sao Paulo last week as part of the smarter E South America exhibition.
According to numbers released by event organizer Solar Promotion, the fair hosted 341 exhibitors and around 25,000 visitors from 39 countries. "We are overwhelmed by the outstanding resonance to our exhibitions and conference," said MD Florian Wessendorf. "The industry's dynamic and the enormous visitor numbers underline that Brazil is ready for the new energy world."
The age of distributed generation
Although utility scale solar provides the largest generation capacity growth volume in the Brazilian PV market – thanks to the nation's renewable energy auctions – distributed generation (DG) was creating the buzz at Intersolar. The small scale segment is experiencing its first end-of-year rally due to proposed changes including a net metering tariff reduction that could be introduced in the new year. As a result, a packed show saw uninterrupted activity from potential clients across crowded booths at the three-day event.