With three parallel energy exhibitions and one special exhibition, The smarter E South America is LATAM's innovation hub for the new energy world.
It takes a comprehensive approach to the topics of the new energy world by presenting cross-sector energy solutions and technologies. The smarter E South America creates opportunities to address all the key areas along the value chain. Focusing on the generation, storage, distribution and use of energy and the ways in which these aspects interact and can be intelligently combined, The smarter E South America brings together international stakeholders in the energy future from across the world's most influential markets.
Intersolar South America became the 5th Intersolar event, the world's leading exhibition series for the solar industry. The international exhibition and conference for the South American solar industry takes place at the Expo Center Norte in São Paulo, Brazil and has a focus on the areas of photovoltaics, PV production technologies and solar thermal technologies. Since being founded, Intersolar has become the most important industry platform for manufacturers, suppliers, distributors, service providers and partners of the solar industry.

With events spanning four continents, today Intersolar is the world's leading exhibition for the solar industry and its partners. Our objective is to increase the share of solar power in the energy supply. By providing first-rate services, our exhibitions and international conferences bring businesses, technologies and people from the most important markets around the globe together. We have 30 years of experience in opening up markets, providing specialist knowledge and creating links: Connecting Solar Business!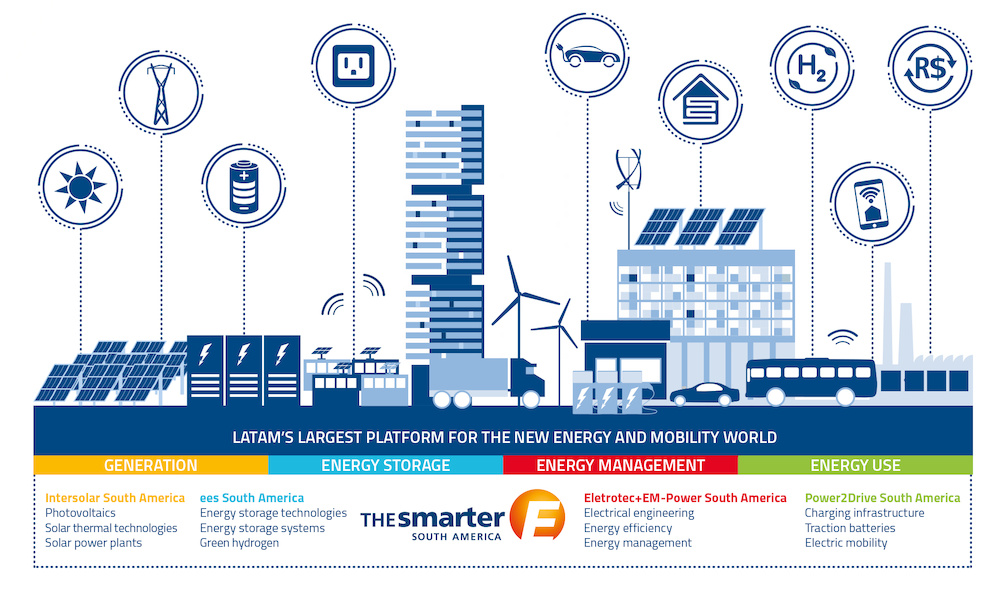 Impressions from The smarter E South America 2023