The smarter E Podcast Episode 12 | August 06, 2020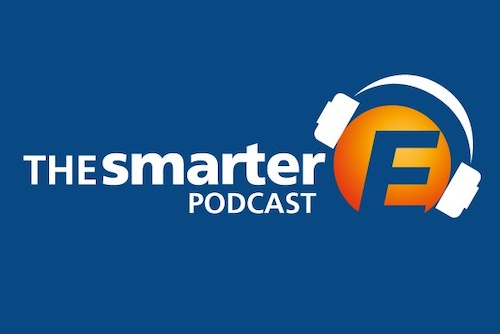 In the international press Brasil currently doesn't score with overly positive news in regards to sustainability. What therefore easily gets overlooked in the current debates is that Brasil is one of the most interesting nations in regards to photovoltaic.With 4,5 to 6,5 sun hours per day Brasil has one of the highest levels of insolation in the world. A fact it is strongly capitalizing on.
So in this episode we want to set politics aside and focus on the mechanics behind the pv boom in Brasil, the regulatory strategy and the potential development in the future.
About The smarter E Podcast
The smarter E podcast is all about the current trends and developments in a renewable, decentralized and digital energy industry. Our moderators Tobias Bücklein and Zackes Brustik welcome and interview personalities who shape our industry and drive developments forward. A new episode is published every Thursday.
Click on the logo to listen to the podcast on the platform of your choice.
About Rodolfo Zamian Danilow and the Ministry of Mines and Energy of Brazil
Rodolfo Zamian Danilow is the general coordinator of energy information and studies at the Secretariat of Energy Planning and Development of the Ministry of Mines and Energy of Brazil. He coordinates the elaboration of the National Energy Plan and the Decennial Energy Expansion Plan.
This Podcast Episode is Supported by