Greener brings relevant information and insights to help companies understand the challenges and opportunities in the Distributed Generation Photovoltaic segment in Brazil.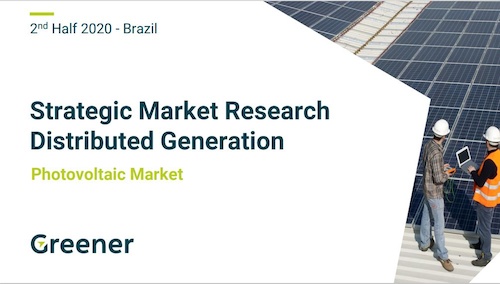 The 2020 revenue of the PV kits market was R$ 7 Billion;
The volume of most integrating companies exceeded the pre-pandemic level.
The cost of photovoltaic equipment increased around 10% to 20% in 2020. The integrating companies absorbed a significant part of this cost, so that it wouldn't impact the end users.
Distributors and Integrators are optimistic in 2021. Most are considering increasing their staff, so job openings should accelerate this year.
88% of customers who installed solar energy technology in their business are considered satisfied. The non satified customers say the cost and generation of energy was lower than promised.